Hey there! We've got good news.

After months of brainstorming, designing, and crazy implementation cycles, we're finally launching our eagerly awaited 'Customized Seat Selection' feature. With this new addition to Bitpod Event's kitty, planners can conveniently create a seating map in minutes and offer their attendees a comprehensive solution for picking their own seats at different kinds of events.

One constant request we were getting from event planners using our system was the inculcation of a way to reserve seats at events. We did our research and found that almost 75% event attendees want to select their own seats, and events that offer such a feature are more popular. That's when we decided we'll go for this value add-on to our already extensive feature bucket which includes several tools for planning and executing enterprise events from end-to-end.

With the launch of the Seat Selection feature we hope event managers will be able to enjoy more control and flexibility when organizing things and be able to offer a more wholesome experience to their attendees.

Join us as we take you on a tour of the key aspects of the feature.


One-click Seat Map Building

With the new inbuilt seat map feature, you'll be able to create a seating map for your upcoming event in minutes. All you need to do is click on the 'New Seat Map' option and then customize the settings. If you wish to alter/update an existing seat map, you can use the 'Select Existing Seat Map' option here to visualize and manage previously made changes.




Once a seat map creation mode is selected (whether new or existing), a bird's-eye view of the venue will open. This visual representation of the layout will enable you to adjust and configure the seating at your event according to preference.


Plenty of Customization Options

When you make use of the seat map feature to create custom seat maps, you get access to interactive options like adjustable label position, row labels, seating order, and zoom in. Also, filters are available for specific selections such as silver tickets, VIP seats, and seats in different price ranges.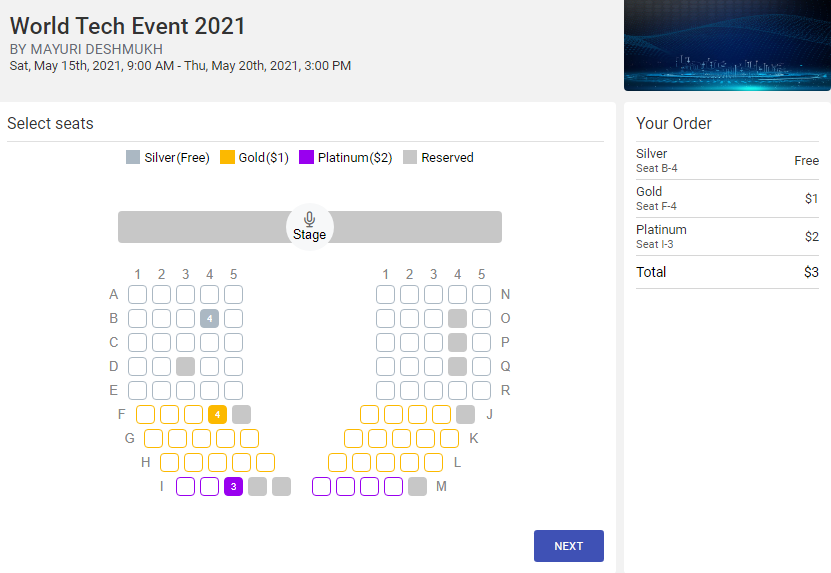 Easy Event Detail Editing

After opening an event for alteration, you can edit the details like title, date, event status, and the venue name. You can also delete the existing seat map and create a new one. Seat maps are fully customizable and easy to configure.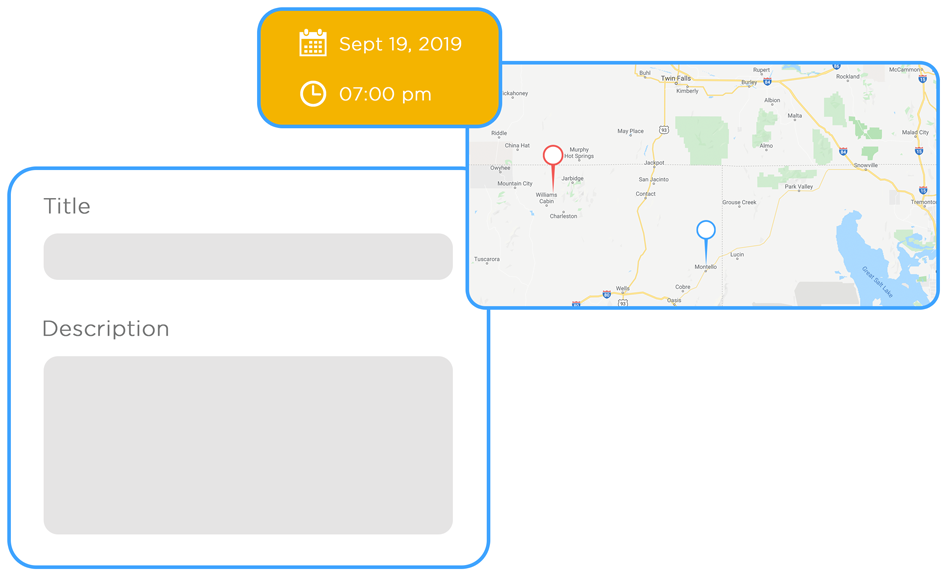 Facilitation of Simplified Ticket Booking

When we say you have control over seat map creation with this feature, we mean it. You can provide options to your attendees to preview the seats they want to select along with an overview of the complete venue, time, and date. Here you can make use of different colors to denote the various price ranges. After the attendees have picked the seats they like, they can book them by selecting the number of seats and pressing next. As simple as that!


Seat Selection for Recurring Events

Recurring events usually require event organizers to create seat maps for each operating business unit. This way it's convenient for attendees to select seats on the basis of location. Bitpod Event allows you to create a session in recurring events where each location has its own seat map.

You can navigate to each business unit and create a map, and once that is done, in the recurring event page you can create a recurring session. Here you need to provide a name, start time and the end time for the session. And finally, you can turn the reservation flag to 'On' to start booking.


Set Registration Timers

Registration timers are a great way to ensure potential attendees make booking decisions quickly. How they work is simple – as soon as an attendee initiates the booking process, a timer starts counting down on the top of the page. The attendee needs to complete the registration before the timer runs out, or else the seats they've selected are released to others.

With this feature, you as the event planner have the flexibility to set an appropriate registration timer when creating the seat map for your event.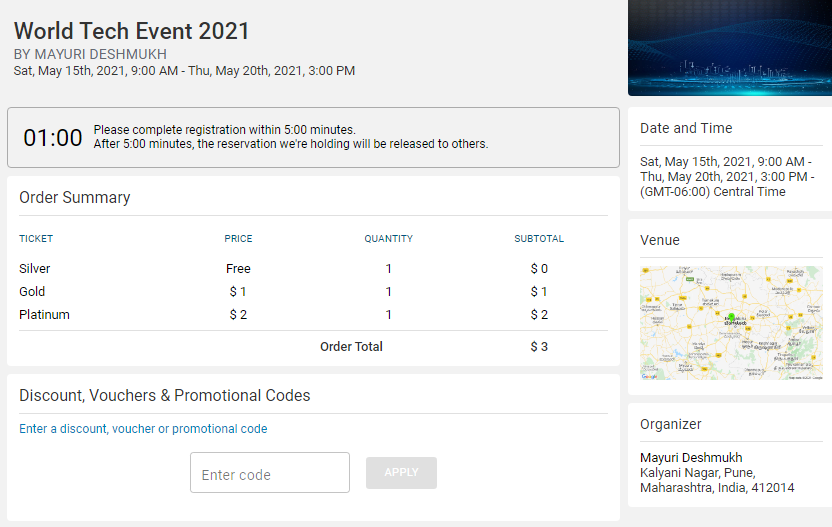 We're hopeful for the future

Though Bitpod Event's seat mapping solution has been built to cater to most needs of event planners, we're still working on refining the user journey associated with it. Regardless, with this add-on feature, you can ensure that your attendees can avail the best seats in minutes with absolutely no lag in the process.

Find out more about Bitpod Event features here.